My Vagina is tight and dry...can I orgasm?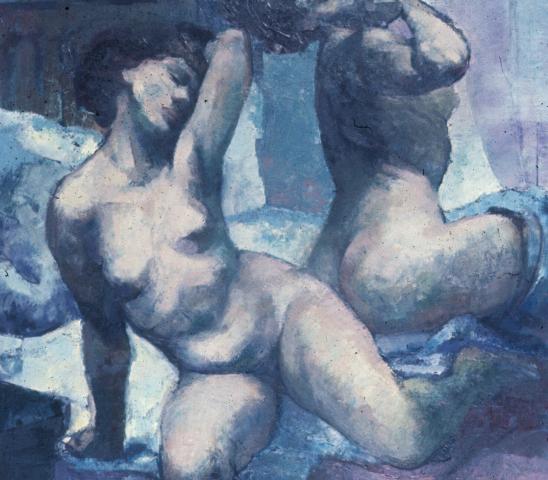 Dear Dr. Betty,
I am a 60 year old crone.  I take lisinopril, hctz, and lipitor as well as lexapro. I have not had sex with a woman for more than 5 years. I have not touched myself in about 4-5 years. I have been very asexual in mind and body. I have been "dry" a very long time. I recently met the woman of my dreams. I am aroused to passion. We have made love twice.
The second time was better for me than the first, however, no orgasm like I remember orgasms! I was actually wet the second time though! I did use a woman's lubricant during the day. You insert the product into the vagina and let it lubricate for a couple of days then repeat...anyway, my question is: Will I ever reach orgasm again? How can I encourage this? I really want this woman and she really wants me...but I have some fear... my vagina is very tight.
The Crone
Dear Crone,
I'd say, "Glory, hallelujah and praise the goddess of sexual love and abundance!" This is a fabulous moment in your life and sixty is still quite young. I urge you to consider making some dietary changes and gradually coming off the meds that were most likely prescribed due to the absence of pleasure in your life. We all know what foods to eliminate so begin now. When you come off say, refined sugar, don't rely on chemically based substitutes. Get some raw honey from the health food store. Fresh organic greens and veggies are perfect for better orgasms.
Most important: DO NOT compare what you are feeling now to your orgasms in the past. Like the past, those orgasms are gone, gone, gone. Stay in the moment. Enjoy what you are feeling. Since you are both women, tight vaginas are not a problem unless she is a strap-on Butch who feels she must fuck you with an enormous dildo. Otherwise fingers, tongues and sex toys work great. To enhance both of your orgasms, I highly recommend getting either the Magic Wand electric vibrator or the Passionette. Both are available on my website. Then begin to include masturbation back into your life. Good sex begets more sex.
For your vaginal health, consider investigating bio-identical hormones available from compounding pharmacies. I use The Women's International Pharmacy that can be reached at 800-279-5708. They require a doctor's prescription. If you call them they will send a list of doctors who prescribe natural hormones in your area. Or ask your GYN to get them for you. Another nice aspect of small compounding pharmacies is that they can regulate the dose for individuals. It's been said that life begins at 40 and since 60 is the new 40; I'd say you have some good times ahead of you. Isn't life grand?
Betty
Mentions And Related Topics