Women Don't Get Me Hard...Am I Gay?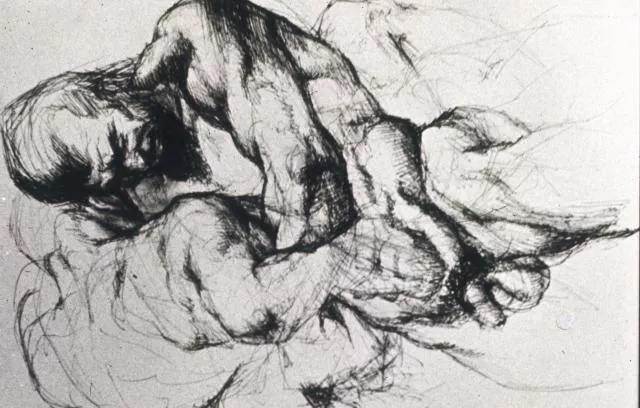 Dear Betty,
Since I was about seven or eight years old, I have masturbated with the thought of the naked women I saw on American Pie 3 or the thought of my crush. This continued and continued until now, which I am 17 years old. I have asked myself about my sexual orientation and I have literally freaked out about not wanting to be gay, even though, there have been no signs whatsoever throughout my childhood.
I have obsessed so much that I don't know my sexual orientation anymore (when just about 2 weeks ago I did) and I cant masturbate, because I cant get an erection to the thought of women, my usual pleasure. I have tried the thought about men, to see if I might be gay, but I find it regurgitating and it just doesn't work. I have always had sexual fantasies about me with naked women and now I think that I might be gay when I don't want to, is that even possible to all of a sudden become gay? What can I do to get an erection again and to actually like again women.
Is this happening because I have masturbated too much over the years that I am somehow going to switch from being straight to gay?
Please, please, please help me.
Thank you, JS
Dear JS,
Not to worry! Sexual orientation is very complex and doesn't happen or change "over night." The fact that you are thinking and obsessing about it this much would interfere with anyone's ability to get an erection. Take a break! Focus on your hobbies. Get involved in some kind of physical sport or activity.
How much we masturbate doesn't affect our sexual orientation but it does help us to understand our sexuality and practicing how to enjoy orgasms. l suggest you get the book "The Bisexual Option" by Fritz Kline. He shows how a person can be straight and have gay fantasies or the other way around; a gay person having straight fantasies. By the time you wrote your question to the present moment, your concern has most likely passed.
Dr. Betty
Mentions And Related Topics