How Do We Combat Genital Shame Among Girls?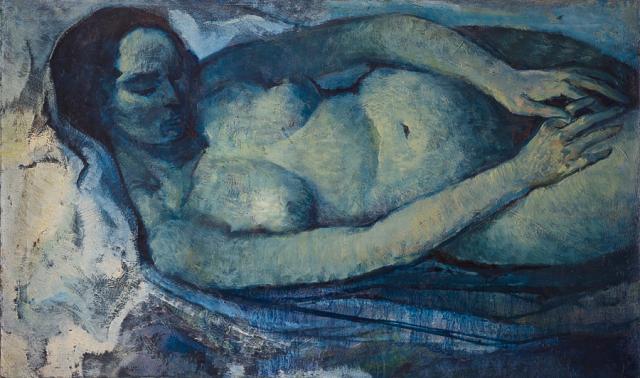 Hi Betty,
I have been an admirer and advocate of your work for many years. I work as a health educator and counselor and have been talking with young women (and men) for over two decades about the importance of masturbation in celebration of self. Your "Selfloving" DVD has been an important part of that necessary education. I have also been teaching an introductory Women's Studies course for the past four years, and have utilized your video each semester.
In fact, I just showed your video this week in my class (I only used the first section where you do a genital show-and-tell). I am saddened at the trend that I am seeing in young women's responses to your wonderful video. Their discomfort in seeing their own genitalia tells me that the patriarchy has a strong hold on their minds and celebration of their own bodies. Is this a trend that you are also seeing? If so, do you have any suggestions for me as an educator on how to combat it? I became defiant and defensive in class, protecting the liberty that comes from celebrating our bodies through courageous pioneers like you. Thank you a thousand times for what you have done to change the lives of women (and men).
Peace and Love,
Dear P,
How nice to hear from a brother sex educator. We have our work cut out for us, that's for sure. Women and men's confusion over genital imagery and what their own sex organs should look like comes from porn primarily. In some ways this is more of a problem than the absence of genital imagery. Young women compare themselves to porn stars who are known to get lots of surgery to "improve" their bodies like breast implants, removal of dangling inner labia and of course the removal of all body hair, moles and birthmarks. I've also been told some women get their anuses bleached and died pink. Oh, and I forgot, lots of blonde hair and very high heels. The young men are also feeling insecure about penis size because porn dudes are chosen based on the size of their dicks and ability to maintain an erection.
You might consider just showing my drawings of different vulvas to demonstrate the huge variation that exists. They are available on my website. Also I advise you to avoid becoming defensive. We need to stand our ground but from a position of strength. When the criticism gets too rough, I simply smile and say I'm laughing all the way to the bank after selling over a million copies of Sex for One and D&R has over 6 million followers on our weekly Friday YouTube. The one thing Americans understand is money and success. I also have long dangling inner-lips, I do NOT like G spot stimulation and I don't female ejaculate. I do however, love and adore my clitoris, vibrators, dildos and dirty fantasies.
Hang tough fellow educator, hang tough.
Dr. Betty
Mentions And Related Topics