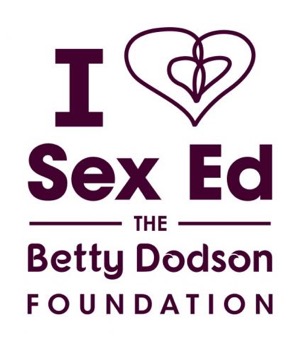 Betty has dreamed of having her own foundation and now it's a reality.  The Betty A. Dodson Foundation is a 501(c)3 public charity. 
Every time you make a make a donation here it's a charitable donation.  You can write it off on your taxes ;)
Our goal is to create a global sex ed curriculum based on the Betty Dodson method for mobile/social/web. Imagine 2-3 minute clips that are language independent starting with body image and genital shame. 
We want anyone, anywhere in the world to be able to learn about sex for free.  You'll see us on kickstarter raising monies to fund our curriculum.
Thank you for supporting our efforts to rid the world of sexual guilt and body shame - liberating women one orgasm at a time.
Here's a sample clip of Betty drawing the Internal Clitoris:
The Betty A. Dodson Foundation is dedicated to creating and disseminating sex information and education materials based on the Betty Dodson method for educational institutions, programs, practitioners, and online communities to prepare individuals to thrive in their future careers and adult lives.
We produce dodsonandross.com and related social media to inspire, inform, and accelerate positive change by providing access to our materials and evidence-based strategies that improve learning and engagement of students.
We train and certify individuals in the Betty Dodson method and curriculum to bring innovation to education and improve student achievement.
We collaborate with researchers, teachers, and curriculum experts to provide evidence to transform learning and educational programs across the globe.