My Experience of Birth was More Primal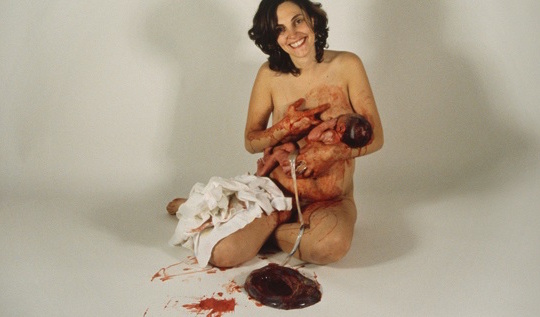 I love this image, a self portrait of artist Ana Álvarez-Errecalde.
She had a recurring dream of the placenta and the umbilical cord, things that most women never see when giving birth. Anything viewed as waste is removed. Ana wanted to document what nourished her baby and had her husband set up the white background. She took this picture minutes after bringing her daughter into the world.
In her own words, "I open, I transform, I bleed, I scream and I smile."
Mentions And Related Topics