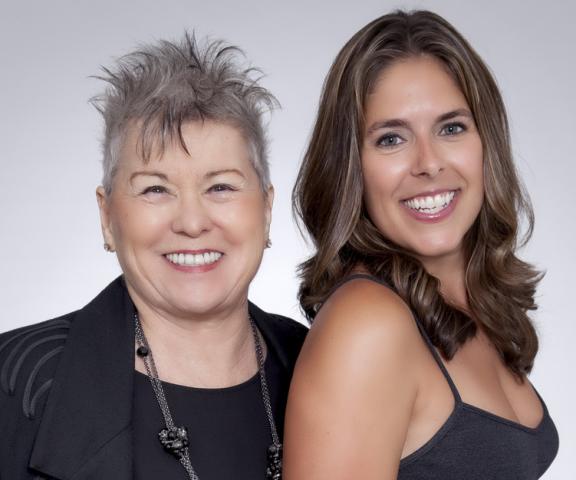 Betty Dodson PhD and Carlin Ross JD launched this site in 2007 to promote the "Betty Dodson" method of selflove and feminist-based sex education. All of our content is based on questions submitted here and answered by Betty from users all over the world. 
Our biannual Bodysex workshops teach women how to overcome negative body image and pleasure anxiety.  Most recently, we've begun certifying women to run their own Bodysex workshops (women from 10 countries and 14 states have enrolled/completed our program).
We are a 501c3 public charity dedicated to creating and disseminating sex information and education materials to prepare individuals to thrive in their future careers and adult lives.
Betty Dodson, artist, author, and PhD sexologist has been one of the principal voices for women's sexual pleasure and health for over four decades.  
Her first book, Liberating Masturbation: A Meditation on Selflove ('74) became a feminist classic. Sex for One ('87) sold over a million copies and is an international best-selling book. Orgasms for Two ('02) embraced partner sex. Most recently, she released Sex By Design that details her experiences with America's Sexual Revolution, the women's movement and her feminist sexual activism.
In 2011, Betty received the public service award from SSSS (Society for the Scientific Study of Sexuality) and the MASTERS AND JOHNSON AWARD presented by SSTAR (Society for Sex Therapy and Research).   Betty was recently named one of the top ten sexual revolutionaries by Cosmopolitan magazine and number 43 of the 100 most important people in sex by Playboy Magazine.
Carlin Ross is an attorney, entrepreneur and keeper of all things Betty Dodson. She's the editor-in-chief of their site dodsonandross.com, President of the Betty Dodson Foundation, and leads their Bodysex workshops and certification program.
Her move from law to sex got her the front page of the NY Times and her vulva was broadcast on national television in Norway.
She has appeared on CNN, MSNBC, and Dateline. She has been featured in national publications including The New York Times, The London Times, The New Yorker, O Magazine, Cosmopolitan, Marie Claire and Esquire and web media including ABC News, Huffington Post, Stuff, The Cut, Refinery 29, Vox, and Vulture.
Most recently, she shared her vulva and orgasm on Goop's Netflix series Goop Lab - episode 3 The Pleasure is Ours.  This Glamour interview is everything.