From Nun to Bodysex Leader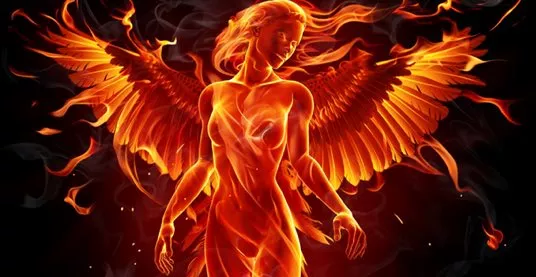 There is NOTHING more beautiful, healing and exhilarating than a Bodysex Workshop.
I facilitated my first one today, a baby step that was a Quantum Leap for me personally and for Puritanical New England. Almost a year ago this 64 year old former nun, with life-long "pleasure anxiety" attended a Bodysex Workshop in NYC with Betty Dodson.
Wow. My life has been turned upside down in the most pleasurable ways and beyond anything I could have ever imagined!! I feel like a phoenix who has risen from the ashes of the discontent of my life. I AM an empowered, orgasmic "Woman on Fire"! I AM passionate about healing the shame, guilt, repression and restriction that has kept this beautiful part of our humanity, our sexuality, enslaved for centuries. I AM deeply honored to humbly yet boldly, offer from my own life experience the undeniable freedom that has come from naming, claiming and sharing this awakened, alive, part of me that has opened up my whole life.
To see the ripple effect of this happen before my very eyes as the day progressed was awe-inspiring. During the Erotic Recess, the "Oh, my! This feels SO GOOD" from someone who grew up thinking pleasure was "bad", and SEE on her face and in her eyes, how that mind-set shifted instantaneously was remarkable. It was with childlike wonder that she discovered her own ability to pleasure herself – and she stepped into the beautiful, radiant woman she is, in a whole new way. I realized just what a powerful Teacher this kind of experience is.
This is, afterall, a Sacred Circle. The bonds and sisterhood created are deep, authentic and satiate a yearning for meaningful connection like nothing else I have ever experienced. We are finally FREE to be who we truly are – no masks needed. It was crystal clear to me today that doing these workshops is MY Sacred Calling.
I am delighted to be standing and living in the Truth that Pleasure IS Medicine. Thank you Betty for following your Orgasms and your Bliss, so I could discover mine and helps others follow theirs.
Here is an email I forwarded to D&R from one of my attendees:
Dear Betty and Carlin,
Laurie gave me your contact information with a request to provide feedback on the Bodysex day Laurie lead. I am happy to write the review and here it is.
Prior to the Bodysex day, Laurie provided me with a summary of what to expect: we would be naked all day, look at our own and each other's vulvas, talk about our perspectives of our bodies/sex, learn about various sex tools for women. I was nervous and was glad that the Sexday would be a few weeks away - to provide me some time to mentally prepare for it - whatever it really would turn out to be and how I may respond. I would consider this natural nervousness knowing Laurie would respect my wishes to participate as much/little I was comfortable with.
On the Bodysex day when I arrived at Laurie's office, she greeted me naked - which made me laugh! I was not expecting this, but readily conformed by taking off my clothes - within minutes of entering the office. I gave a quick introduction to my body, feeling slightly awkward, but comfortable with Laurie. This comfort feeling would continue for the rest of the day, even while making and eating lunch (naked).
Laurie's gentle and open approach, combined with enthusiasm to share her experience, and commitment to help people release shame, heal hurts and painful feelings and memories created a safe, open, kind, loving space to feel at ease to open up and experience the beauty of my sex, my body, and the diversity of the female body. When Laurie was showing, sharing, describing parts of her vulva area, she spoke with such support and love that I became eager to show my vulva! I did feel some awkwardness when doing so, but I think because it was the first time I would look at my vulva (and with someone) so closely.
Throughout the Bodysex day, Laurie provided clear descriptions of whatever she was talking about dispelling shame I may have had. For example, now I feel using a vibrator as "natural" and half jokingly call it my best friend! - something I never thought I would.
I am grateful for the opportunity to experience the Bodysex day. I appreciate Laurie's respectful approach and Ms Dodson's curriculum to help enlighten me by reminding me how beautiful my body, my sex, and I truly am.
Thank you Betty and Carlin for all your work.
With much appreciation,
W
Mentions And Related Topics